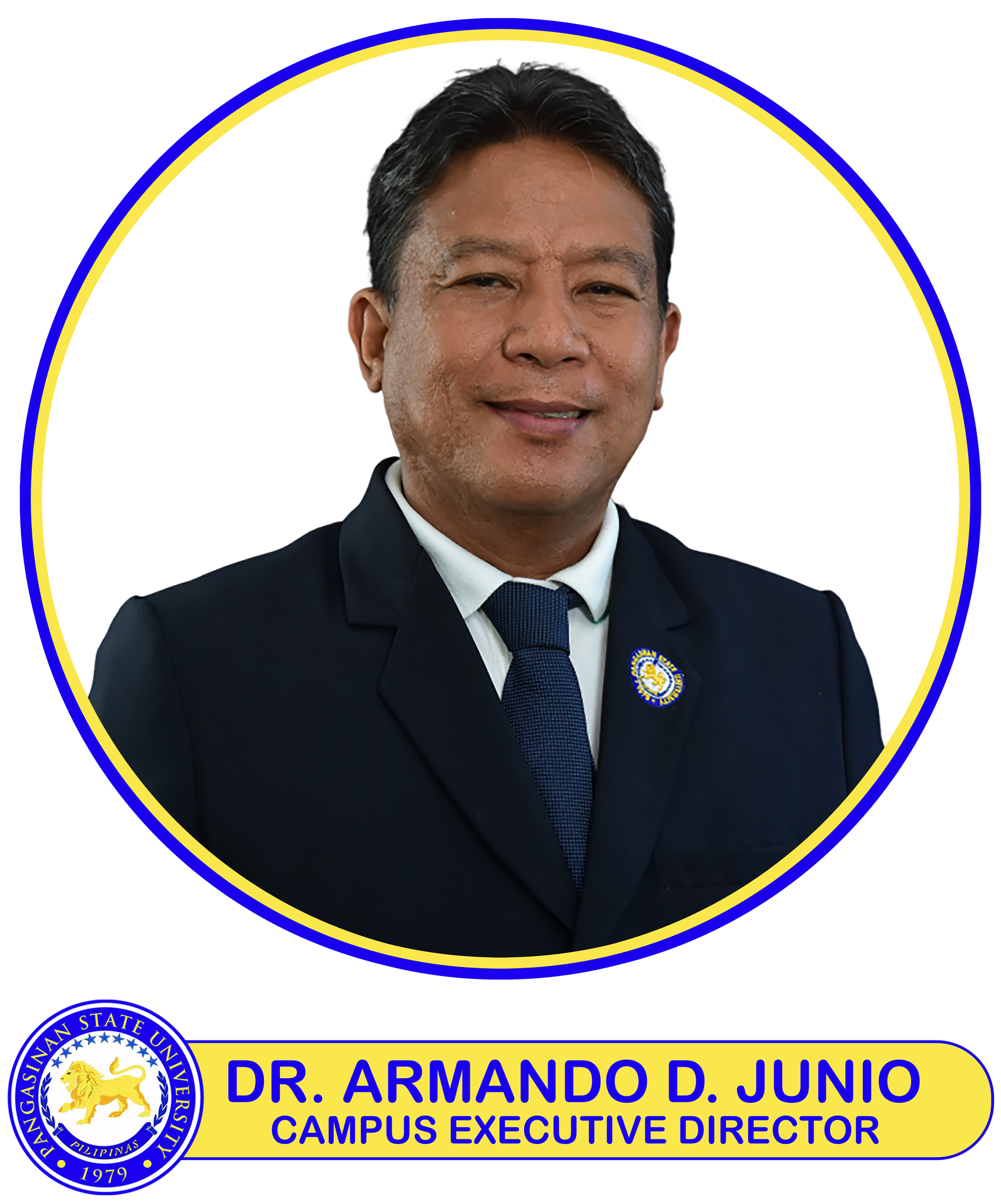 WELCOME AACCUP ACCREDITORS!
Pangasinan State University as a whole envisioned to become a Premier State University in the ASEAN Region and Asingan Campus, strongly upholds the vision and mission by continuously supporting the four fold functions of the university – Instruction, Research, Extension and Production. In Asingan Campus, we aimed "To become better the best way we can!" and will only have one goal and that is aim high with a strong heart and earnest determination to conquer the realms of the ASEAN while ensuring quality management and policy as its top most priority.
     With the institutionalization of the Quality Management System of the University (ISO 9001:2015), and with the newly crafted 5 – year Strategic Development Plan of the University as well as the Campus, policies, processes, goals and objectives are constantly communicated to internalize the meaning of working for quality. Through the leadership of Dr. Dexter R. Buted, quality service and transparency in achieving performance goals to ensure quality control of all services and operations has always been exceeding expectations.
     Through the years, Asingan Campus may be one of the smallest campuses of the University, but it has stood firm in achieving and contributing to the success of the university. This contribution of the campus is evident in Instruction which contributed a 100% completion rate in acquiring the Certificate of Program Compliance for the six programs offered in the Campus – Bachelor in Industrial Technology (BIT), Bachelor of Science in Information Technology (BSIT), Bachelor of Science in Business Administration (BSBA), Bachelor of Secondary Education (BSE), Bachelor of Elementary Education (BEE) and Bachelor of Technology and Livelihood Education (BTLEd).
     The campus was also awarded Level III Re-Accredited Status by the Accrediting Agency of Chartered Colleges and Universities in the Philippines (AACCUP) for the three (3) programs using the New Guidelines on December, 2020 namely BSE major in English, Science and Mathematics, BEE major in Enhanced General Education and BSIT. The flagship program of the Campus – BIT has been awarded Level III Re-accredited status and is on deck for 2022 Level IV Accreditation. Recently, the BSBA program has undergone assessment for Level II Re-Accreditation Status which it was awarded to the program with flying colors. Recently, through a letter from the AACCUP dated June 17, 2022, the request for the change of Nomenclature and carry-over of Accreditation Status of Bachelor of Secondary Education major in Technology and Livelihood Education is approved, thus, at present, the BTLEd program which migrated from BSE TLE through CMO No 78 s. 2017 is now Level II Re-Accredited  Status.