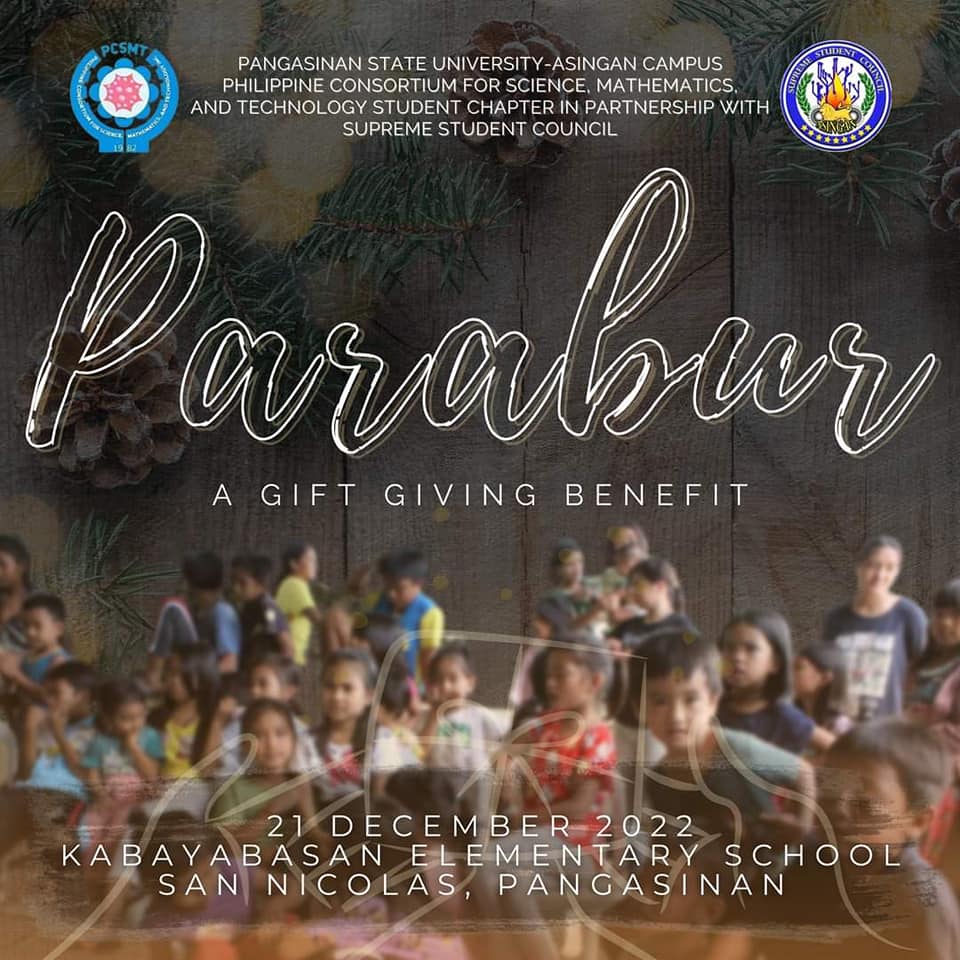 The PSU-AC PCSMT Student Chapter, in collaboration with the PSU-AC SSC, will carry out a Community Extension Service with the theme PARABUR: A GIFT GIVING on December 21, 2022, in our adopted Ibaloi community at Sitio Kabayabasan, Brgy. San Felipe East, San Nicolas, Pangasinan.
We respectfully request that you send us assistance in the form of monetary or material donations. You can hand your monetary donation in the SSC office or through the GCash account provided below. As for the goods, you can drop your donations in boxes available in the first floor of Student Center Building (Near the Technotrends Office).
For Monetary Donation:
GCash: Richelle Arjuna Soriano
09266452094
For Material Donation:
1. Rice
2. Canned goods
3. Noodles
4. Used clothes/toys/shoes
5. Others
This will undoubtedly benefit not only our school community but also the community that we hope to shape. Your help will certainly make a difference and will be greatly appreciated.
God bless us all, PSUnians.