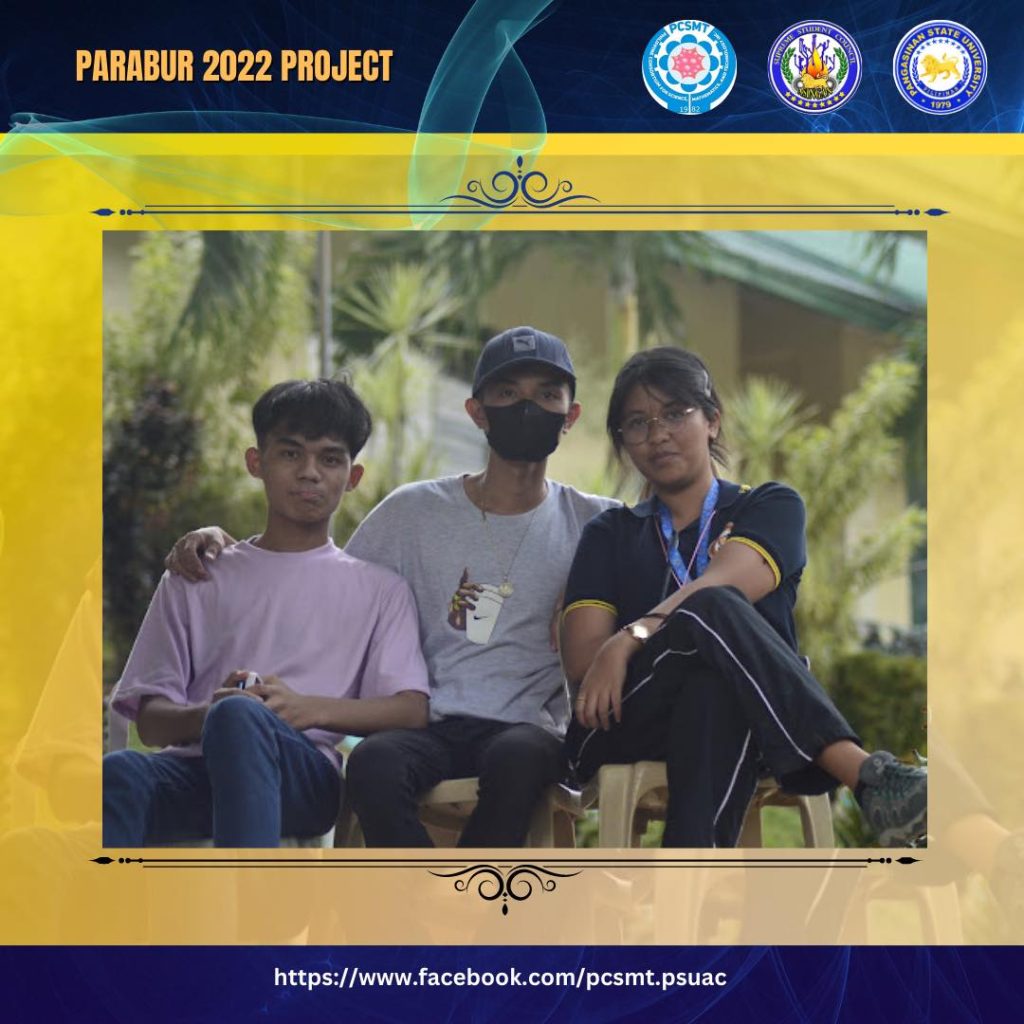 The Philippine Consortium for Science, Mathematics and Technology (PCSMT) and the Supreme Student Council (SSC) recently held the Parabur 2022 gift-giving activity, which benefited 86 adults and 77 children of the Ibaloi Community of the Sitio Kabayabasan, San Felipe East, San Nicolas, Pangasinan.
Mr. Laurence D. Agsalud, Planning Coordinator and Adviser of PCSMT, as well as Dr. Philip G. Nonales, Coordinator for Student Affairs and Services (SAS), Prof. Adoracion T. Gante, Coordinator for Extension Services, Dr. Tyrone V. Lopez, Coordinator for Sports, Culture and Arts, and Mr. Reven Ferrer, SSC Co-Adviser supervised the event.
Attendees received food packs, raffle prizes, ukay clothes, and a monetary donation of 10,000 pesos from the total donation of 15,320 pesos. The donation will be used to fence a part of the school in order to protect the students, teachers, and members of the community from any untoward incident.
In addition to the gift-giving aspect of the event, the group also organized a range of fun activities such as a Parol Making Contest, Art Competition, Singing Contest, Dance Contest, and Family Got Talent.
The group also wants to recognize the efforts of Dr. Rodrigo P. De Vera Jr., Founding Chair of the Association of Advocates of Historical and Cultural Preservation of Pangasinan, and Mr. Samuel P. Soriano, both teachers at Benigno V. Aldana National High School, who helped the group coordinate and facilitate with the heads of the community for the successful conduct of the event.
Overall, the Parabur 2022 gift-giving activity was a great success, with attendees receiving much-needed donations and participating in enjoyable activities. The efforts of the PCSMT and SSC in organizing and executing the event are greatly appreciated by the community.