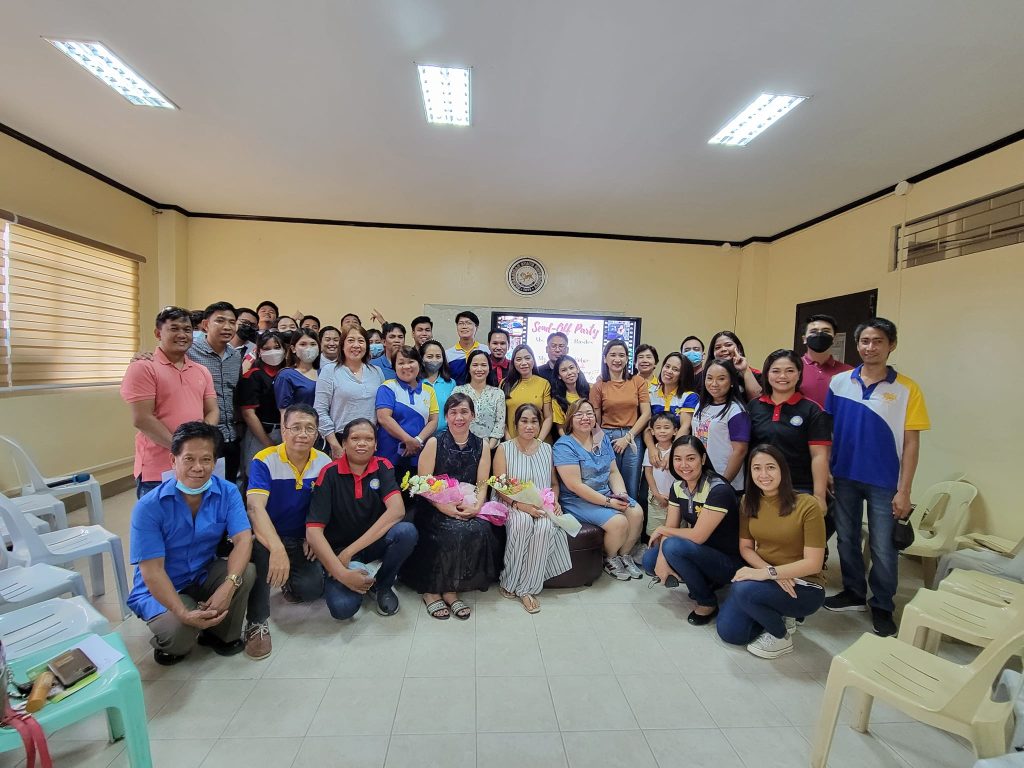 PSU AC family bid farewell to Mrs. Angel V. Febre and Mrs. Myrna T. Rasiles on Wednesday, November 9, 2022. On this occasion, Dr. Armando D. Junio, Campus Executive Director, expressed his gratitude for their contributions to PSU AC and for valuable moments and memories with Mrs. Febre and Mrs. Rasiles. The farewell program was organized and coordinated by the Administrative Officer, Mrs. Leonarda Laguna.
The retirees received a warm welcome from the faculty and non-teaching staff as they entered elegant wearing attire. Mr. Melvin Evarist R. Santos, Acting Supply Officer and the President of the Non-Teaching Association, presented the formal welcome address and a short message to our retirees. Faculty and staff were also present during the occasion. The program began with Mr. Jay Martin Baraga's performance as he serenaded the retirees with his melodious voice. The faculty and staff enthusiastically cheered the retirees as they listened to the song; they sang a good song which again created an ambiance complete with emotions: Dr. Honelly Mae S. Cascolan, Dean, College of Education, Asst. Prof. Glenny Salazar, President of the Faculty Association, and Mrs. Laguna fought back their tears as they delivered their farewell message to Ms. Febre and Mrs. Rasiles.
The program continues with group dance performances. The faculty, headed by Ms. Marry Ann Soberano, Program Chair of BSE and BTLE, gave the retirees definitive versions of their modern dance songs. The faculty created an ambiance of enjoyment for the retirees to enjoy their last memories on campus. Further, the event was made memorable with the flashback memories of Mrs. Angel Febre and Mrs. Rasiles in the speech, creating an emotional moment.
Moreover, Mrs. Febre wishes the new faculties a bright future ahead. She said that PSU Asingan made her feel like it was her own family and a message that she is very thankful for all the help and support of PSU President Dr. Dexter R. Buted. Speaking on occasion, the faculty and staff prepared an AVP for the retirees that composed photos and good memories from various events during their stay. Dr. Junio sang a beautiful song and offered the music to retirees. Mrs. Rasiles shared that she has always tried her best to return. However, there are unavoidable circumstances. Mr. JB O. Doria, Dean of Technology and Business, gave the closing remarks and delivered a short message to the retirees to face life challenges confidently. Dr. Mary Jane U. Quibilan, Program Chair BEE, and Gen. Ed. Dept. served as the master of ceremonies of the said event.